Hey Preschool Moms!
Do you desire to give your kids a musical environment to learn piano and theory at an early age without struggle -- and in only minutes a day?
Then, KinderBach is here for you!

How will KinderBach teach your kids piano (and more?)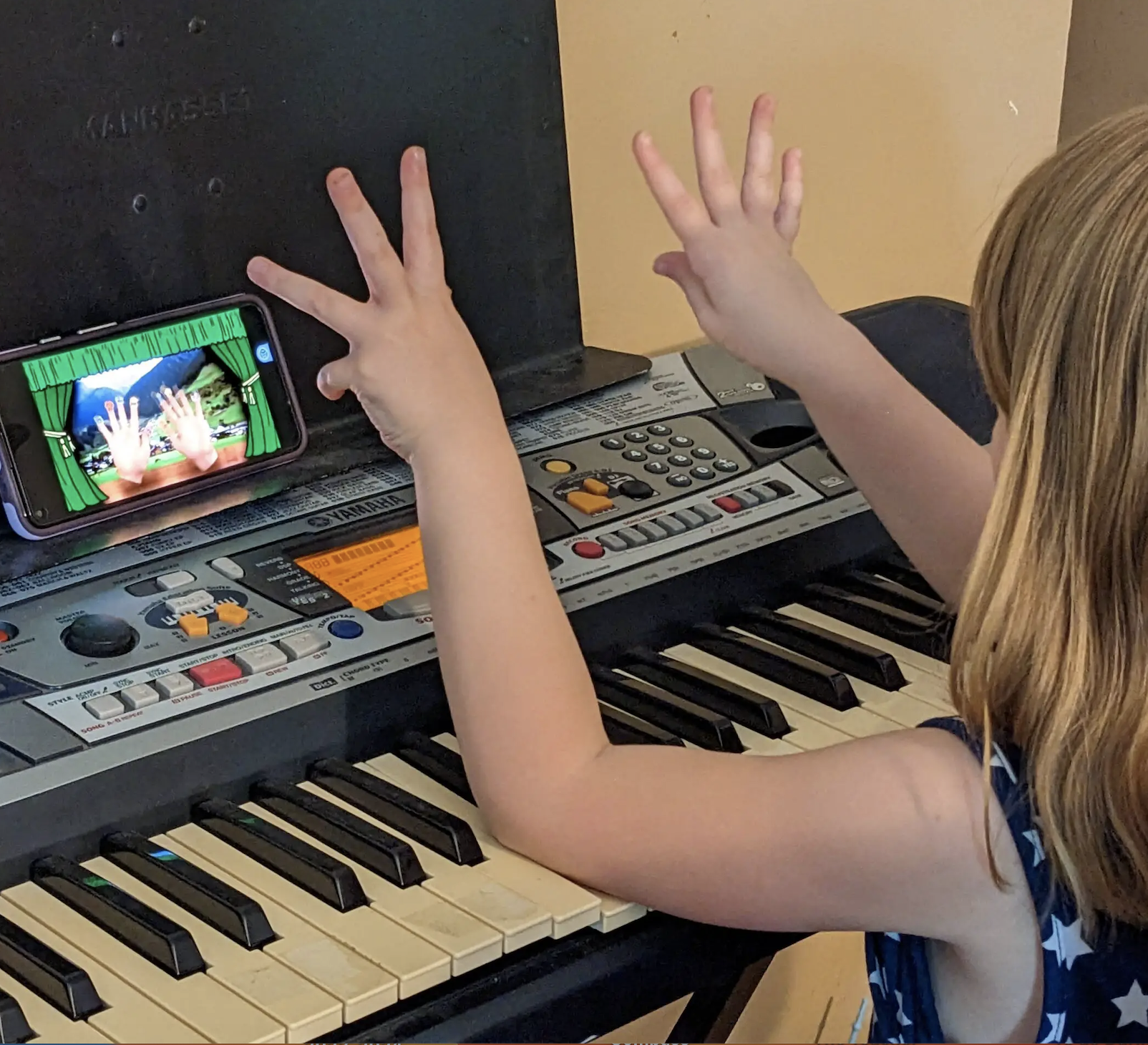 "Can we do that fun music thing again?
My daughter absolutely loves KinderBach! The videos make it so fun and easy for her to learn piano at home, and I love that she is also learning important music skills that will help her be able to read music as well. This program is a perfect positive first experience for kids who are just getting started playing the piano. I would definitely recommend this program for parents who want their kids to learn piano at home!
My daughter just came in and said "Can we do that fun music thing again?"🙂
~Sarah Miller of Homeschooling 4 Him



KinderBach: online piano and music theory program for children ages 2 to 7 in six levels


I know you're busy! I'm a mom of 8, and I get it.
But, as a music teacher, I know how important it is to begin musical training at the earliest of ages! 
The sooner kids learn about pitch and rhythm, the better musically they will be as they grow, whether they choose to become professional musicians, just sing for fun among friends, or play the guitar for relaxation on their own at home.

KinderBach makes it easy & fun!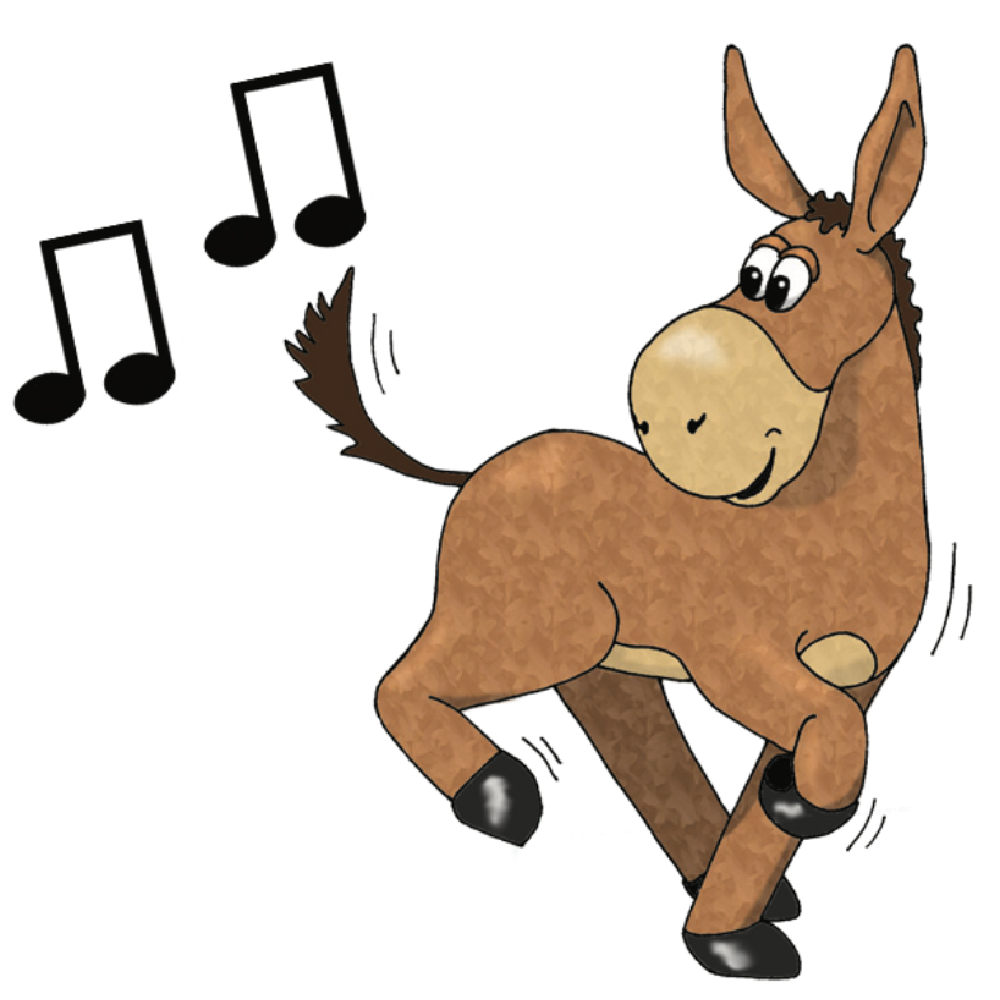 Fun Characters

Adorable animated animal characters teach your kids music! Each animal represents a different note of the musical scale and key on the piano.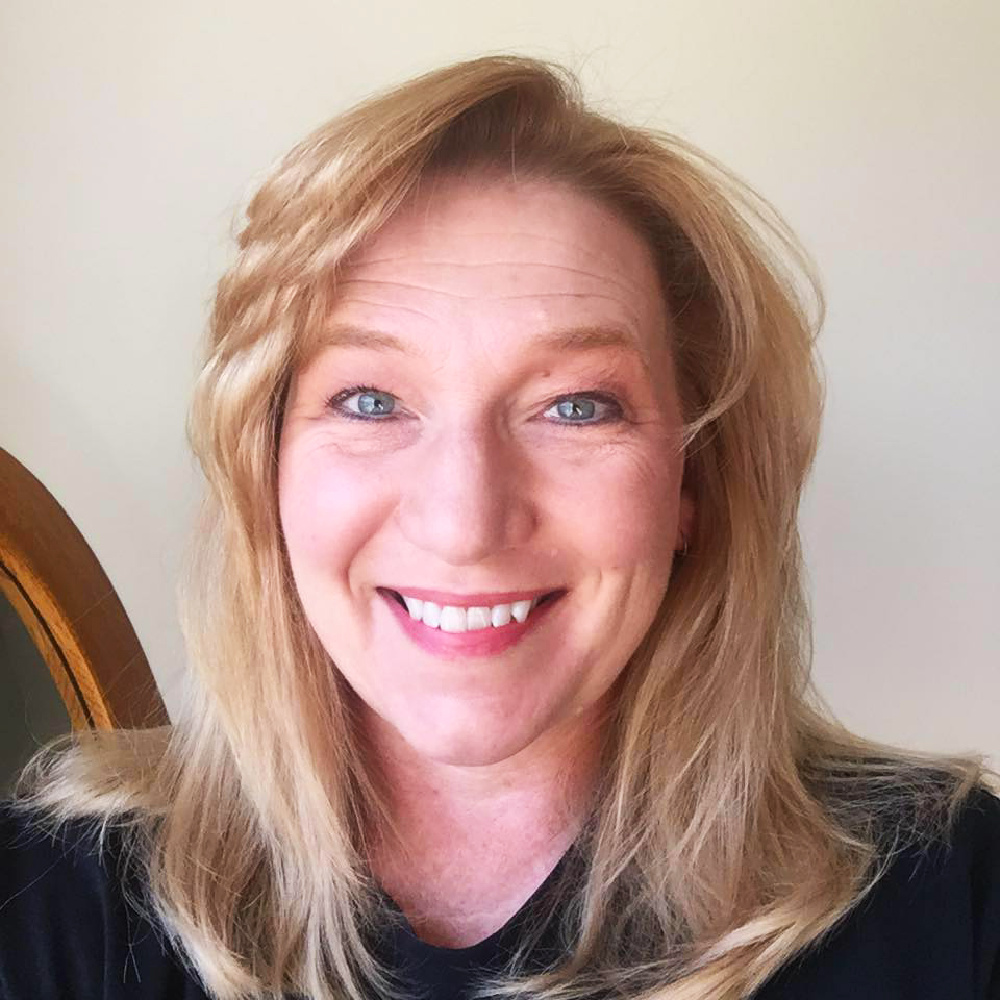 Experienced Teacher

Karri Gregor has been teaching kids for decades! She knows how to connect with young children and what they need developmentally to understand the basics of music.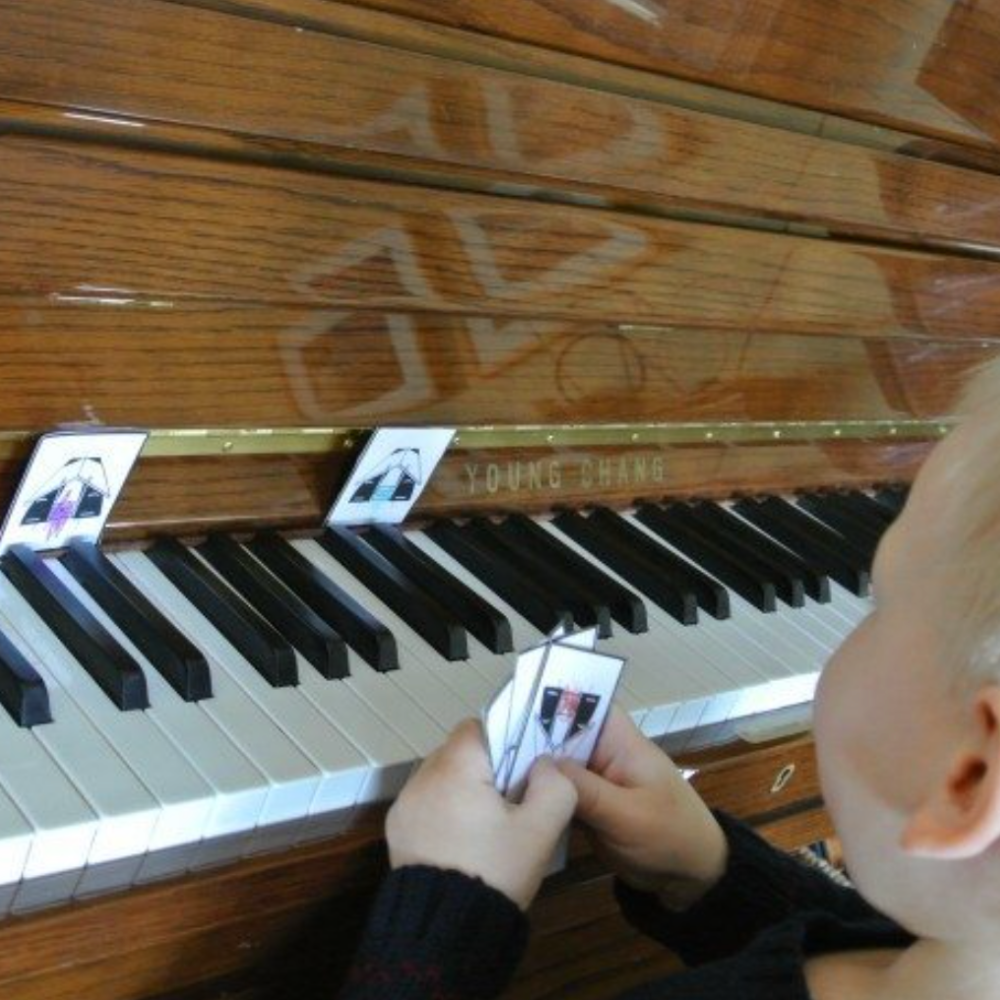 Proven System

KinderBach is based on years of research and of teaching real kids! Numerous testimonials from hundreds of families from over 100 countries are available to give credence to the results.

What will you learn in Level 3?
Review all previous concepts.
Add characters for F & G and their location on the keyboard.
Emphasize relationship of the character to their letter name.
Play simple songs with these notes.
Aural discrimination for music direction.
Eighth notes and their beat value in common time.
Addition to Solfege terms.
Proper hand and finger position at the piano.
Addition to pre-Staff note patterns and playing them on the keyboard.
Identify pre-Staff note patterns by ear.
Clap back simple rhythms.

What is KinderBach piano for preschoolers?
KinderBach offers a convenient method for parents to introduce their young children (ages 2-7) to piano keyboard playing. It provides all the educational materials required such as video lessons, printable pages, coloring and activity sheets, and audios, as well as instructions on how to utilize them effectively. It's the easiest-to-use and most effective piano for preschoolers course out there!
And, no, Mom doesn't need to have a musical background herself. She learn with the kids!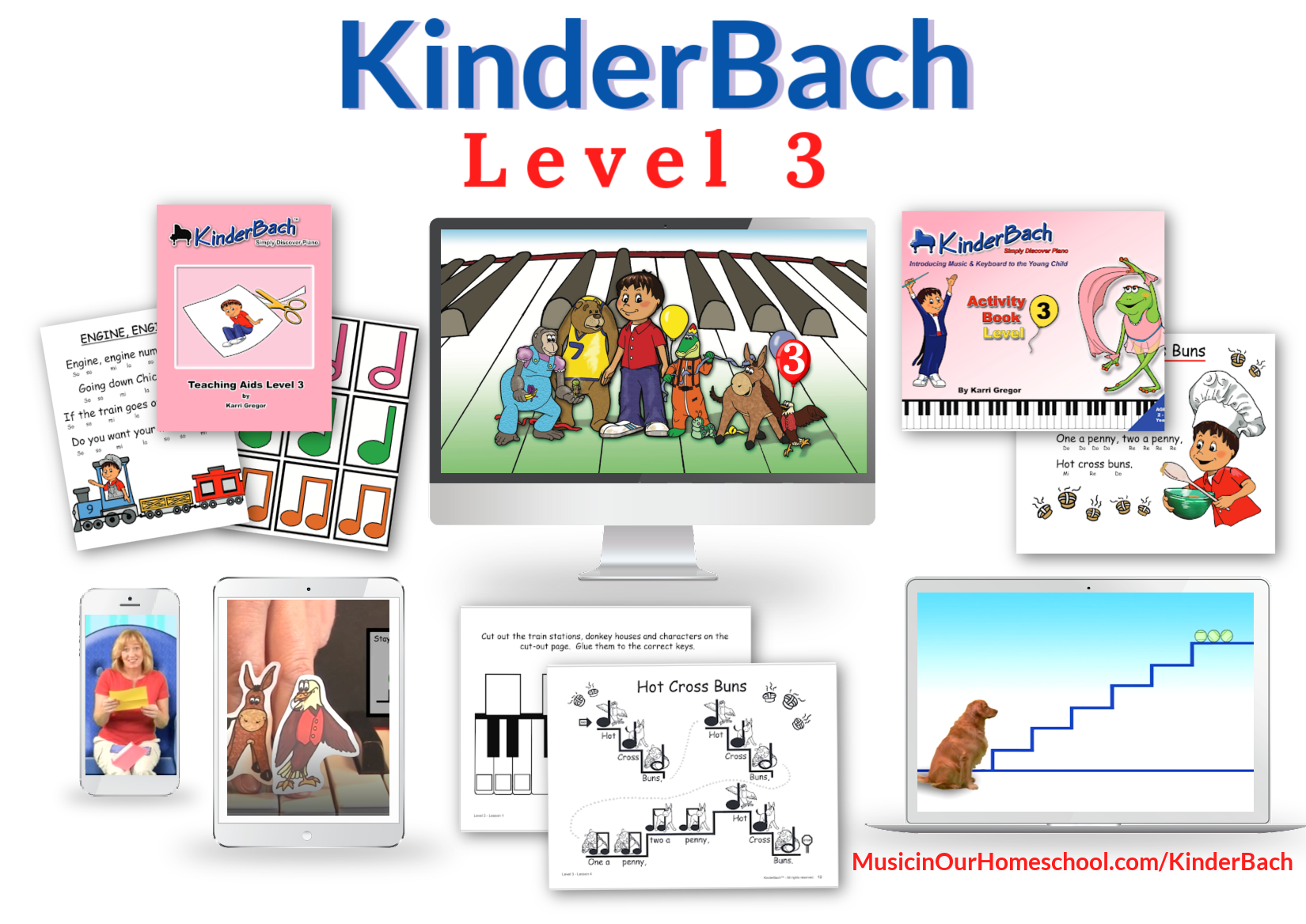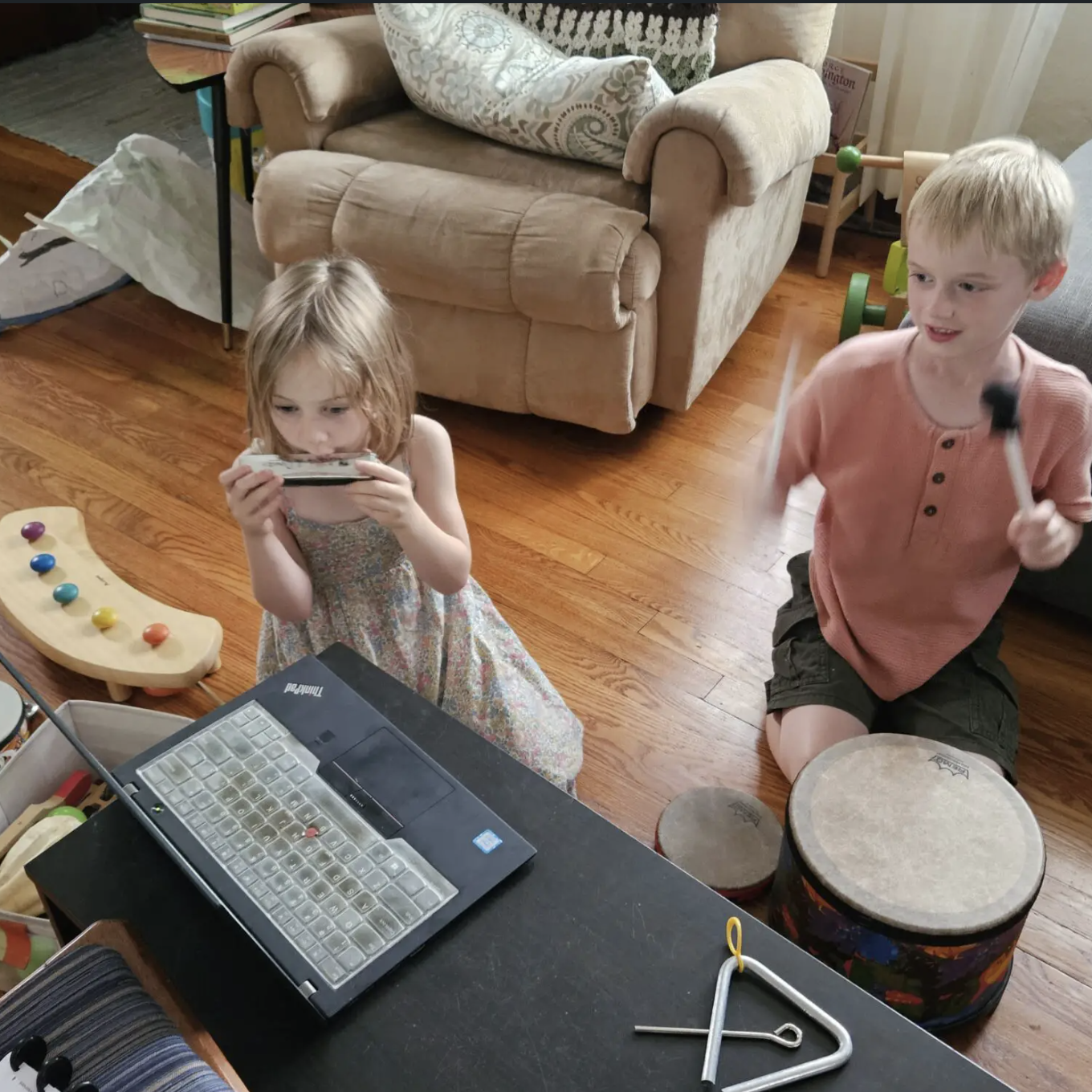 Active Learning

Young children need to move to keep their attention. Sometimes kids just need a break from a concentration time. KinderBach lessons are not a 'sit at the piano' music lesson. We have altered "Up" activities like standing to sing, action songs and playing the piano with "Down" activities like playing rhythm, coloring, page work and hearing instructions.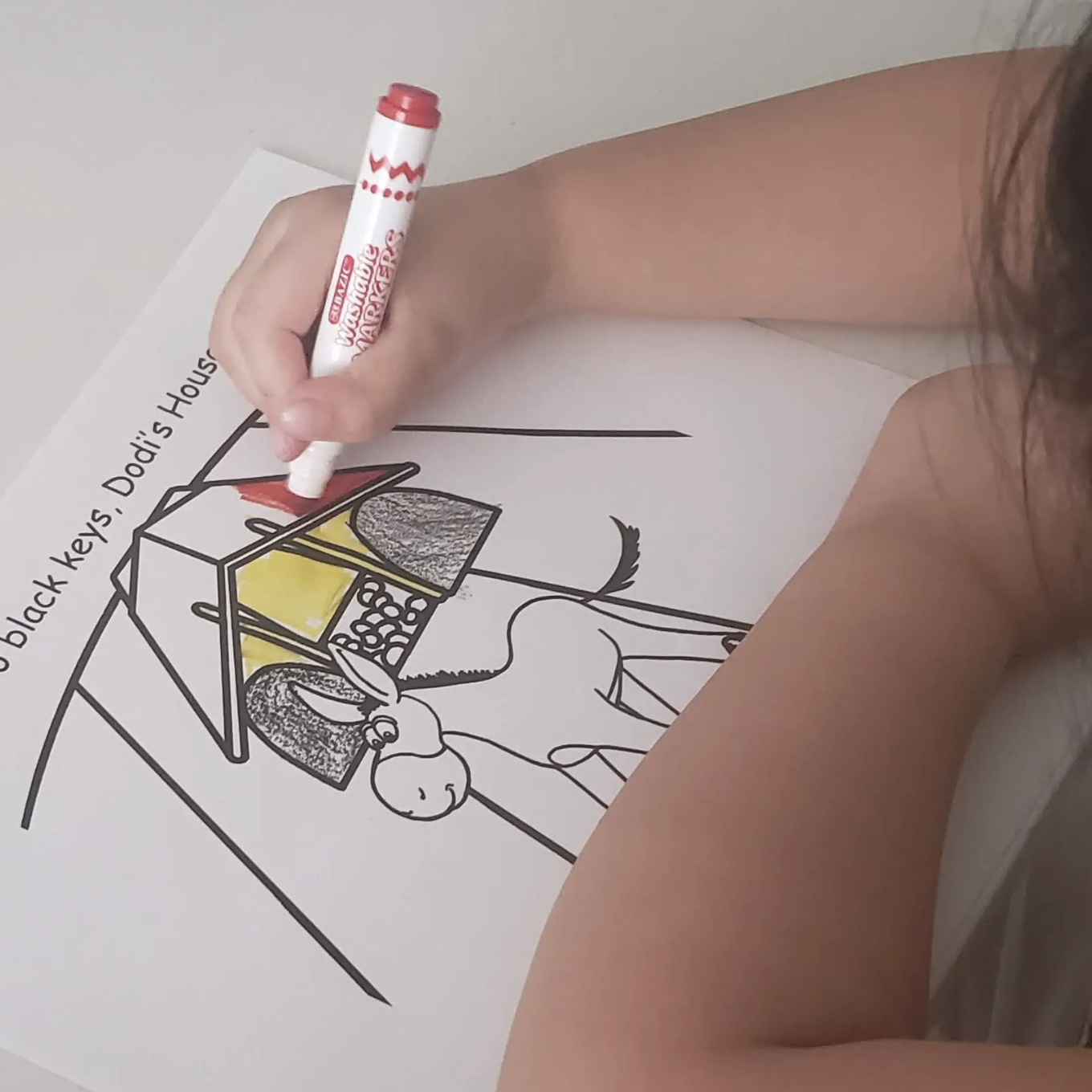 Fun Printables

For each lesson, the activity pages are available in PDF form to print in advance. KinderBach has a purpose for every activity presented. Nothing is just 'filler'. For the parent's benefit, the objective of each workbook page is described in point form. Materials needed for each lesson are listed so you can gather them before starting the lesson.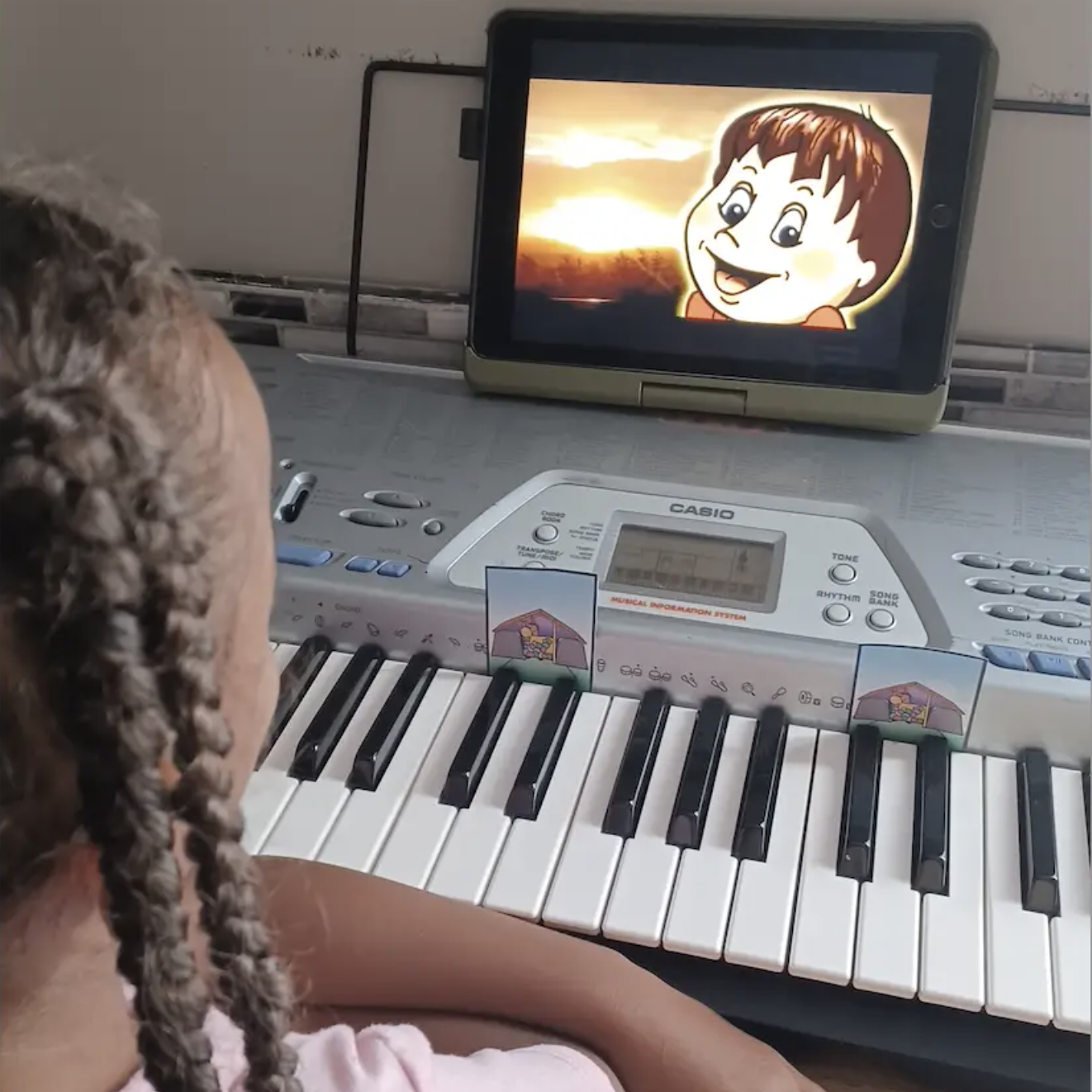 Developed for PreK

KinderBach is designed for young children. The content is aimed at the starting age of 3.5 years old. That target is an average age. Some children are ready earlier and some later. Parents know their children and they are the best at evaluating whether a child is ready.



You don't need any formal music education as a parent!
The KinderBach Parent Guide gives you a heads-up on basic music theory.
The Six Areas of Musical Development:
1. Ear or Listening Skills – Beginning with the range of sound from high to low and loud to quiet, recognition and duplication of melodies and rhythm, essentially for playing by ear.
2. Sight or Note Reading – Recognizing the letter names of the individual keys on the piano, reading notes on staff, patterns and direction of music, and understanding simplified chord symbols.
3. Rhythm – Understanding the beat value and rhythm of notes and their placement within different time signatures.
4. Hand Position or Technique (for playing the piano) – Understanding the piano finger numbering system, differentiating between left and right hands, and strengthening fine motor skills. Proper hand position at the piano is introduced and modeled in much the same way as penmanship in school.
5. Singing – Vocalizing music adds to the pleasure of music education. Singing is an essential building block for playing by ear.
6. Composition – Guidance in using the tools and skills learned to create music. The composition area of the KinderBach curriculum teaches the student not to simply copy or recite music, but to create it– making music a true outlet for artistic expression.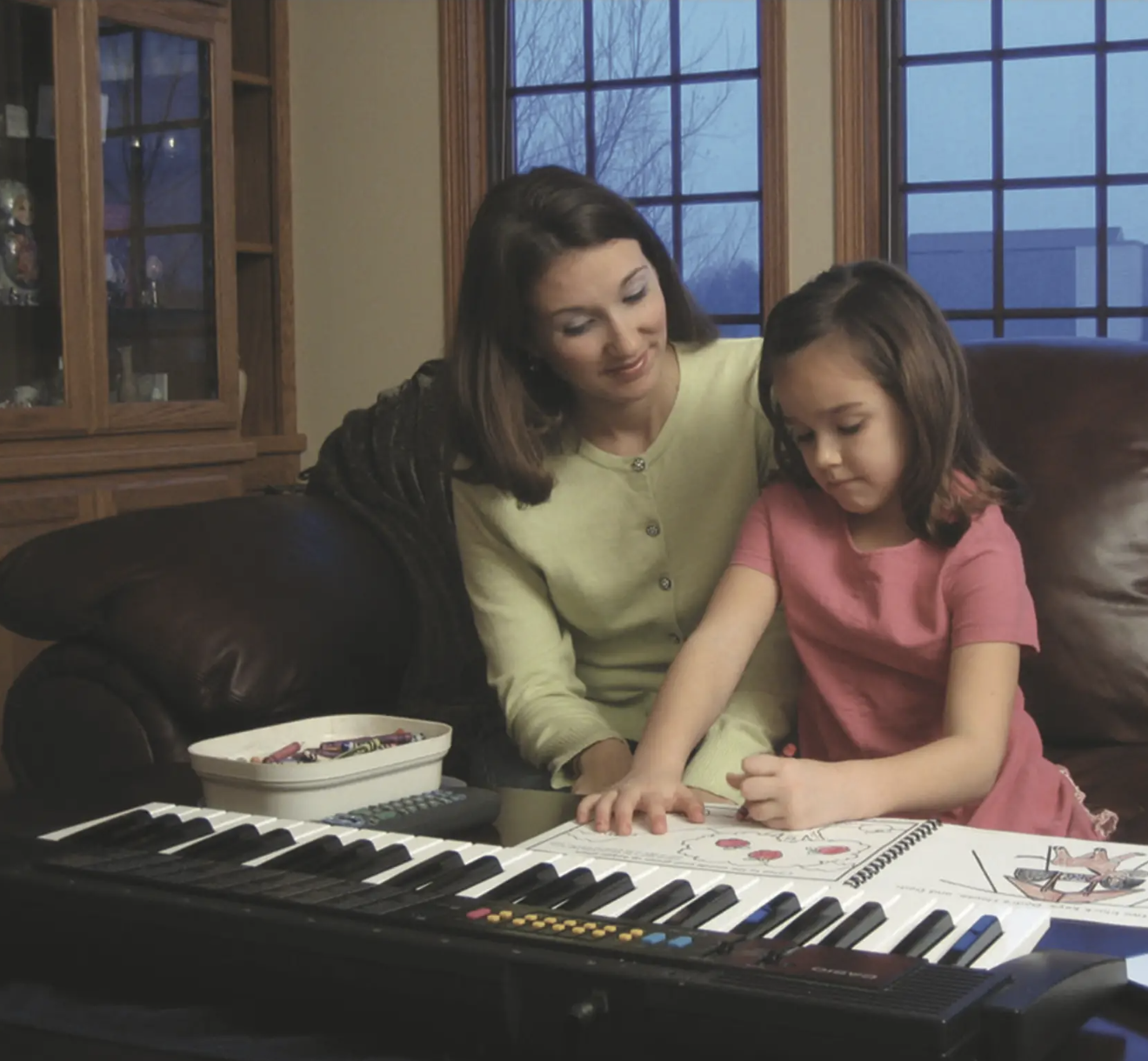 KinderBach is divided into Levels. At present, we have 6 Levels of the curriculum.

Each Level has 10 weeks worth of teaching divided into 20 lessons. We find 30 weeks or 3 Levels fit comfortably within the school calendar year.
The Lesson plans are for your convenience and may be altered, condensed, or otherwise changed to suit your needs. Each lesson plan should take about 15 to 20 minutes. Combine 2 lessons into one weekly lesson of about 45 minutes, and you will still have 30 weeks of material.

Let the Piano Pals teach your preschoolers piano!
FREQUENTLY ASKED QUESTIONS....
Is KinderBach Right For Me?


Click here for a free preview of Lesson 1.
---
WHAT AGES IS KINDERBACH BEST FOR?
ages 2-7
specifically written for preschool ages of 3-5
---
WHAT WILL MY KIDS LEARN?
You and your kids will learn:
to distinguish pitches
to play with a steady beat
to sing
the notes of the piano
to play some simple songs
beginning composition
more beginning music theory techniques
---
WHAT DOES KINDERBACH NOT INCLUDE?
Everything is pre-recorded. There are no live lessons or private instruction.
---
CAN I GET A PHYSICAL COPY OR REAL BOOKS?
KinderBach is now only available in digital course format. You may print any included lesson plans, printables, and coloring pages and have them bound or keep them in a 3-ring binder if you wish.


---
IS KINDERBACH AVAILABLE IN AN APP?
Yes, KinderBach is hosted with Teachable, which has an iOS app. Teachable is developing a new app as well, so eventually, it will be available for Android as well.



---
HOW SOON AFTER PURCHASING WILL I RECEIVE MY PRODUCT?
Access to KinderBach will be delivered digitally, via the email address you provide at checkout. It should arrive within 5-10 minutes of your purchase and you can begin using it immediately!


---
HOW DO I KNOW WHETHER KINDERBACH IS RIGHT FOR ME?
If you are a homeschooling mom of kids in preschool who desires to include a music education for her kids, then KinderBach is for you! Try out the free lesson here.
---
WHAT'S THE INVESTMENT?
Each level of KinderBach is $37 and is a one-time purchase with lifetime access. It's also available as a bundle to purchase all 6 levels at once at a discount.


---
HOW DO I CONTACT GENA WITH A COMMENT OR QUESTION?
Head here to contact me: https://musicinourhomeschool.com/contact-me/
---
WHAT IS YOUR RETURN POLICY OR WHAT IF I WANT TO CANCEL?
There is a 30-day money-back guarantee. Contact Gena at the link above.