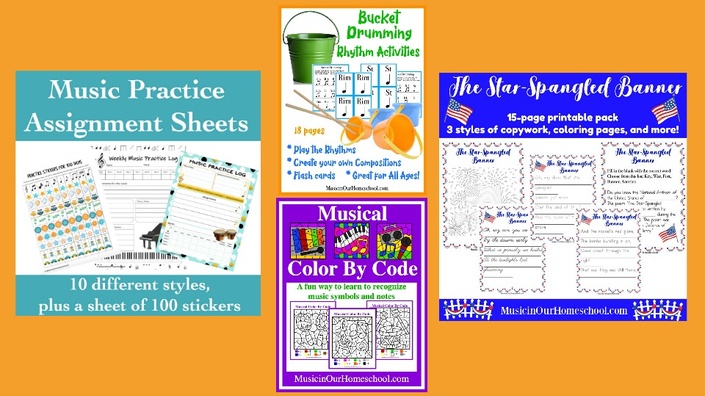 Musical Fun Printable Set
Four fun printable packs for music learning and fun
The Musical Fun Printable Set contains 4 awesome printable packs!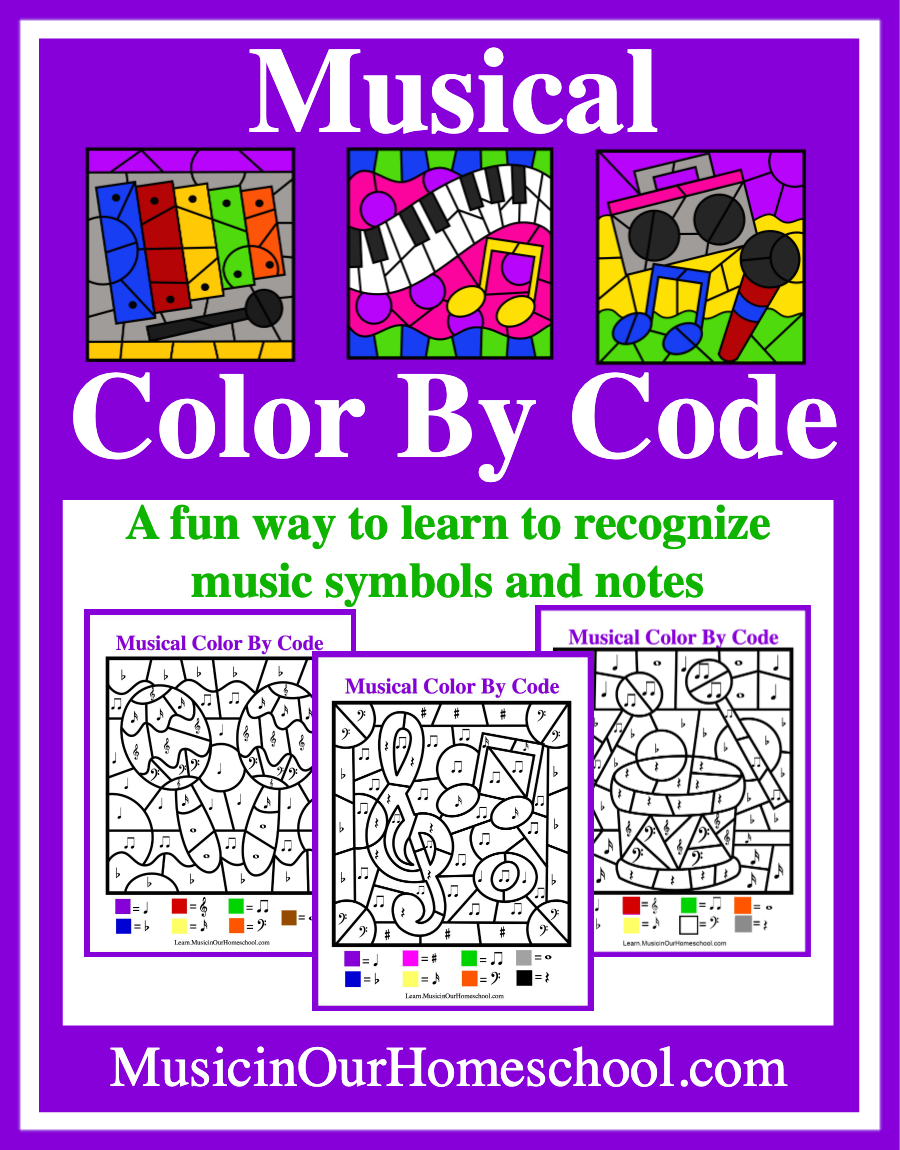 Musical Color By Code is a fun way for your elementary students to learn to recognize musical symbols and notes. Six pages are included for kids to color musical items/instruments such as a xylophone, microphone with radio, piano keyboard, drum, maracas, and treble clef.
What symbols or notes will students use as the color codes?
treble clef
bass clef
2 eighth notes
sixteenth note
quarter note
whole note
flat
sharp
quarter rest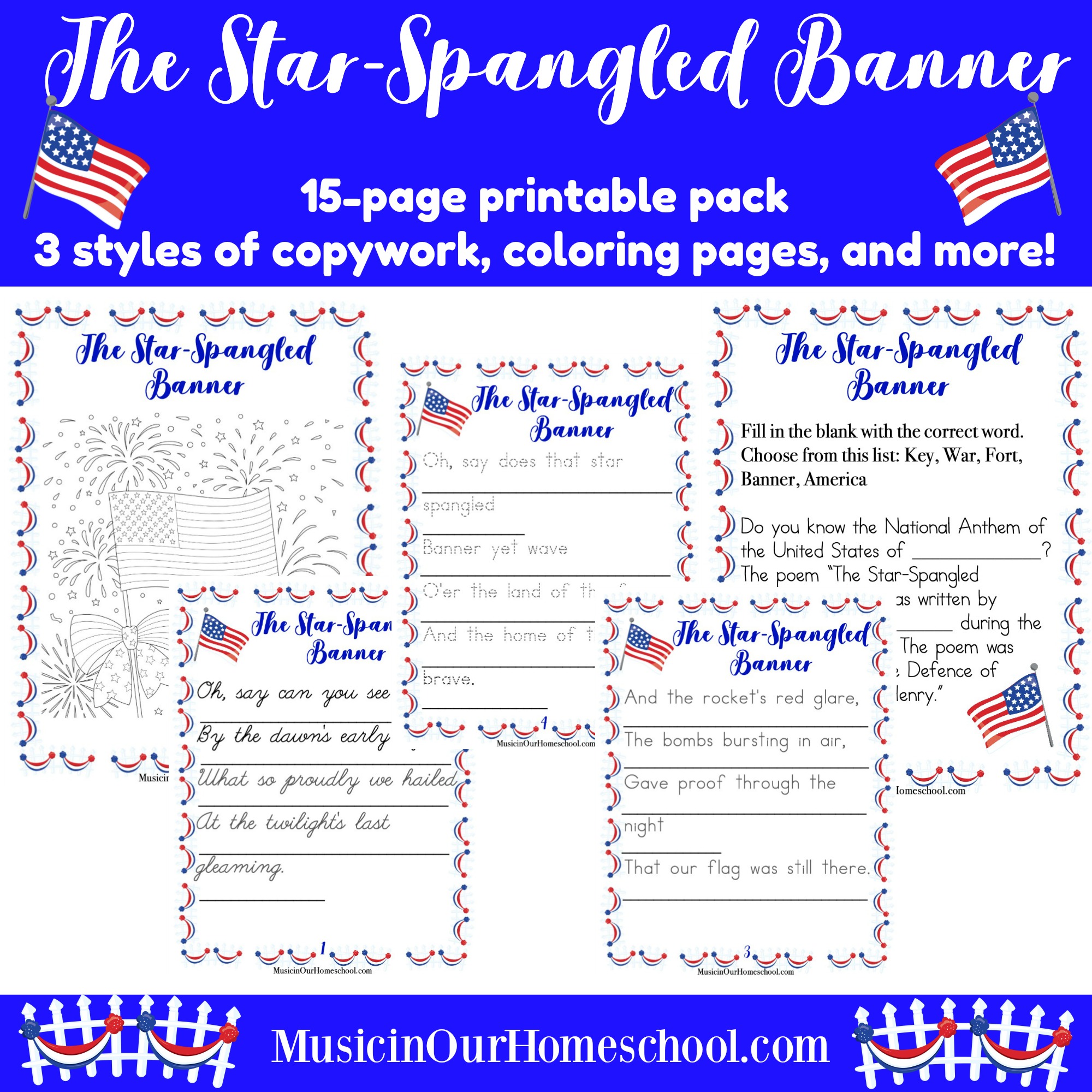 The Star-Spangled Banner printable pack
Use this printable pack when teaching America's National Anthem to your students. There are 15 pages in all. Find copywork in three styles (regular, dotted, and cursive) of the lyrics of the first verse, two coloring pages, and a fill-in-the-blank sheet.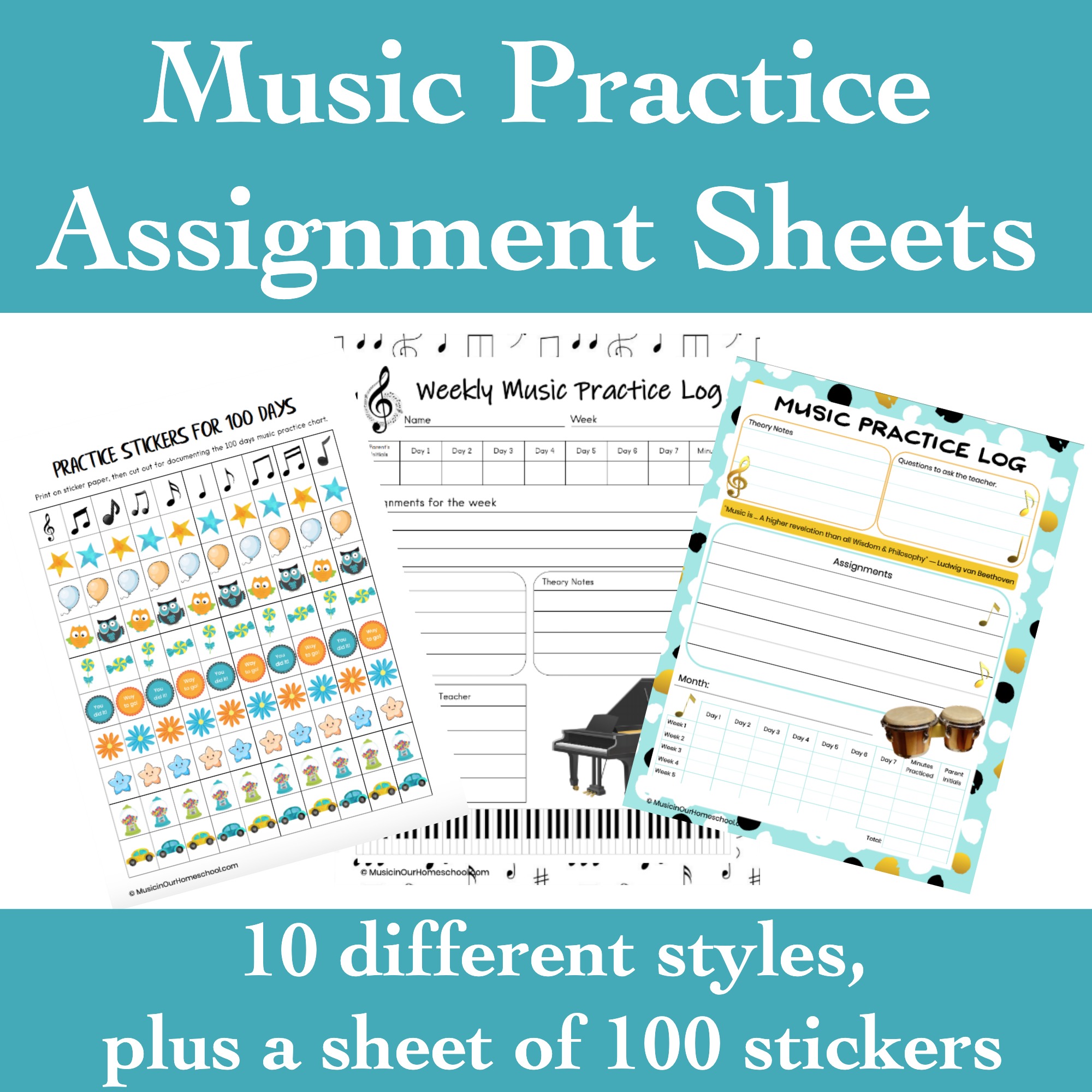 Music Practice Assignment Sheets
Find 10 beautiful and classy music practice assignment sheets that you can use to get your kids motivated to practice their instruments. The choices include monthly, weekly, and even a 100-day practice chart with a set of stickers to print for it.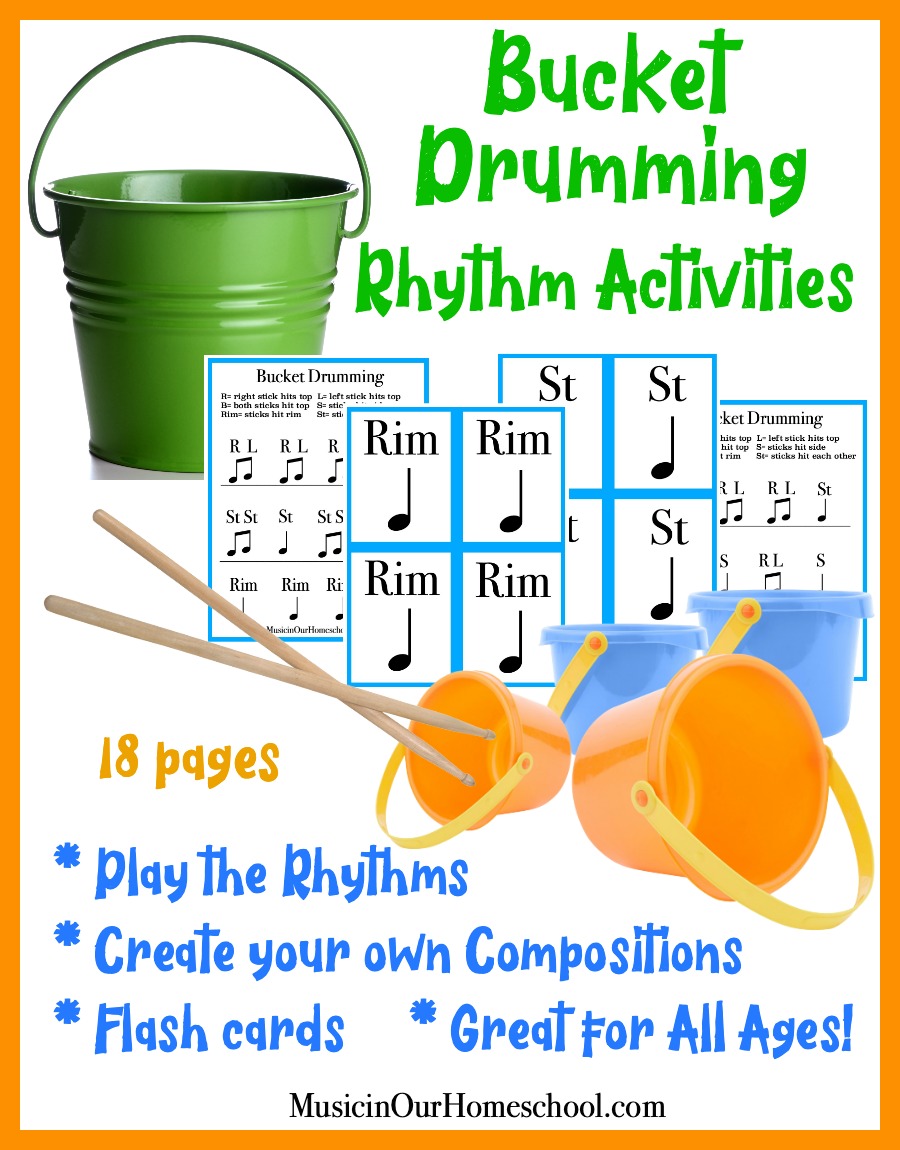 Bucket Drumming Rhythm Activities
Would you like to do some bucket drumming with your students? Kids love this activity! And, it's perfect for teaching and practicing steady beat, reading rhythms, and encouraging creativity in composing their own "songs."
This 18-page printable pack includes:
10 pages of different bucket drumming compositions using quarter notes, 2 eighth notes, and quarter rests for the kids to play.
6 pages of flash cards for kids to rearrange to create their own compositions.
2 pages of instructions.
I used the following symbols for each bucket drumming technique:
R = Right stick hits top
L = Left stick hits top
B = Both sticks hit top
S = Sticks hit side
Rim = Sticks hit rim
St = Sticks hit each other
Your Instructor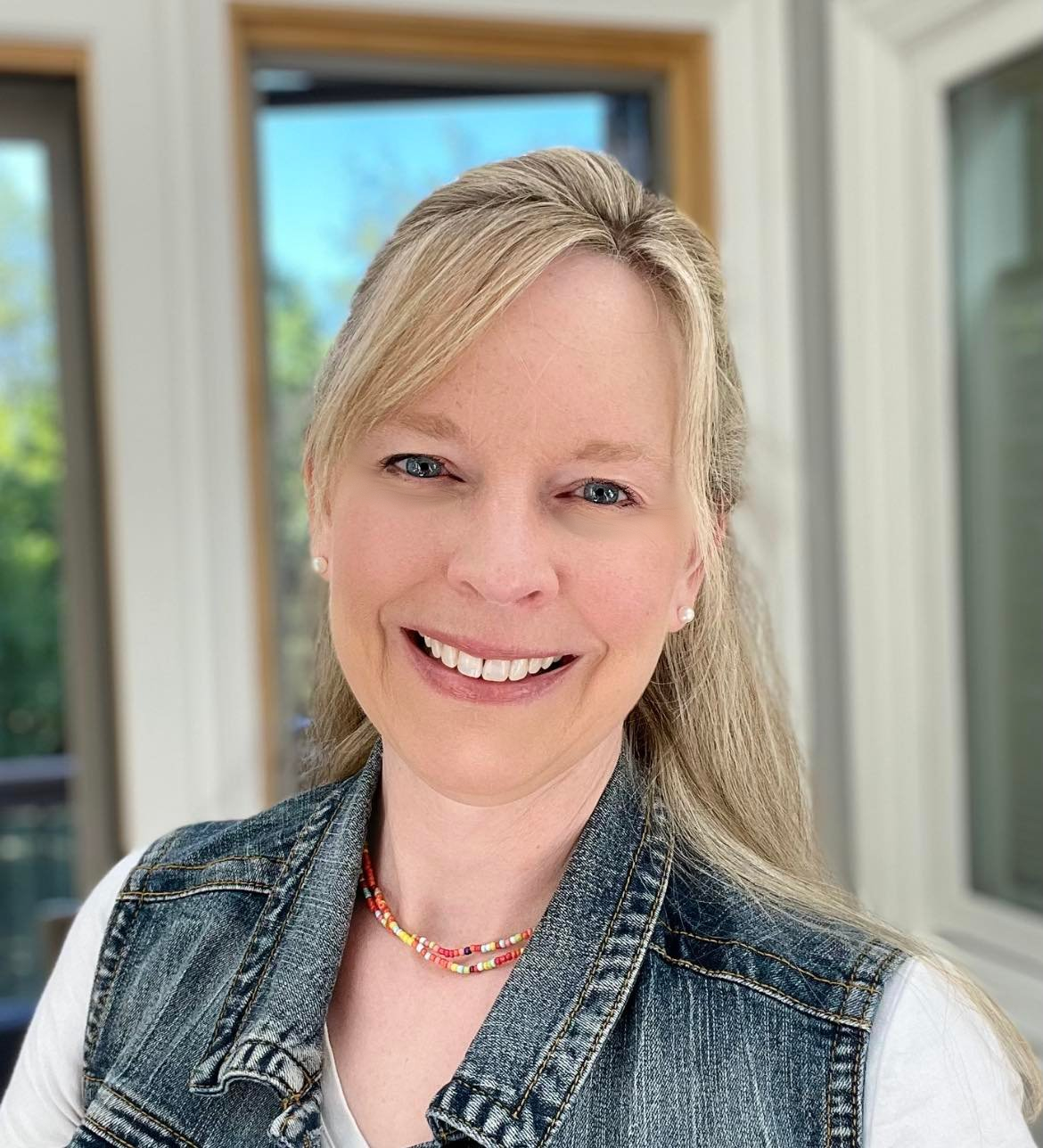 Gena Mayo is a homeschooling mom of 8 who has been teaching music in various forms for 30 years. She has a Bachelors degree in Music Education and a Masters degree in Vocal Pedagogy (teaching voice lessons). It has been her joy to teach elementary and junior high choir, high school voice classes, private voice lessons for teens through adults, early childhood music and movement classes (babies through preschool), elementary general music, and music appreciation for elementary through high school. But, her favorite music teaching experience has been as musical director for stage musicals such as Seussical, Shrek, Singing in the Rain, Newsies, and Beauty and the Beast. It is Gena's desire to help all homeschoolers easily include music in their homeschools!
Course Curriculum
"Musical Fun" Printables to Download
Available in days
days after you enroll
This is a set of printables and not a course. Therefore, there are no refunds. Check out the free sample above to see how it can meet your needs!
By the way, are you looking for a Music & Fine Arts Membership experience?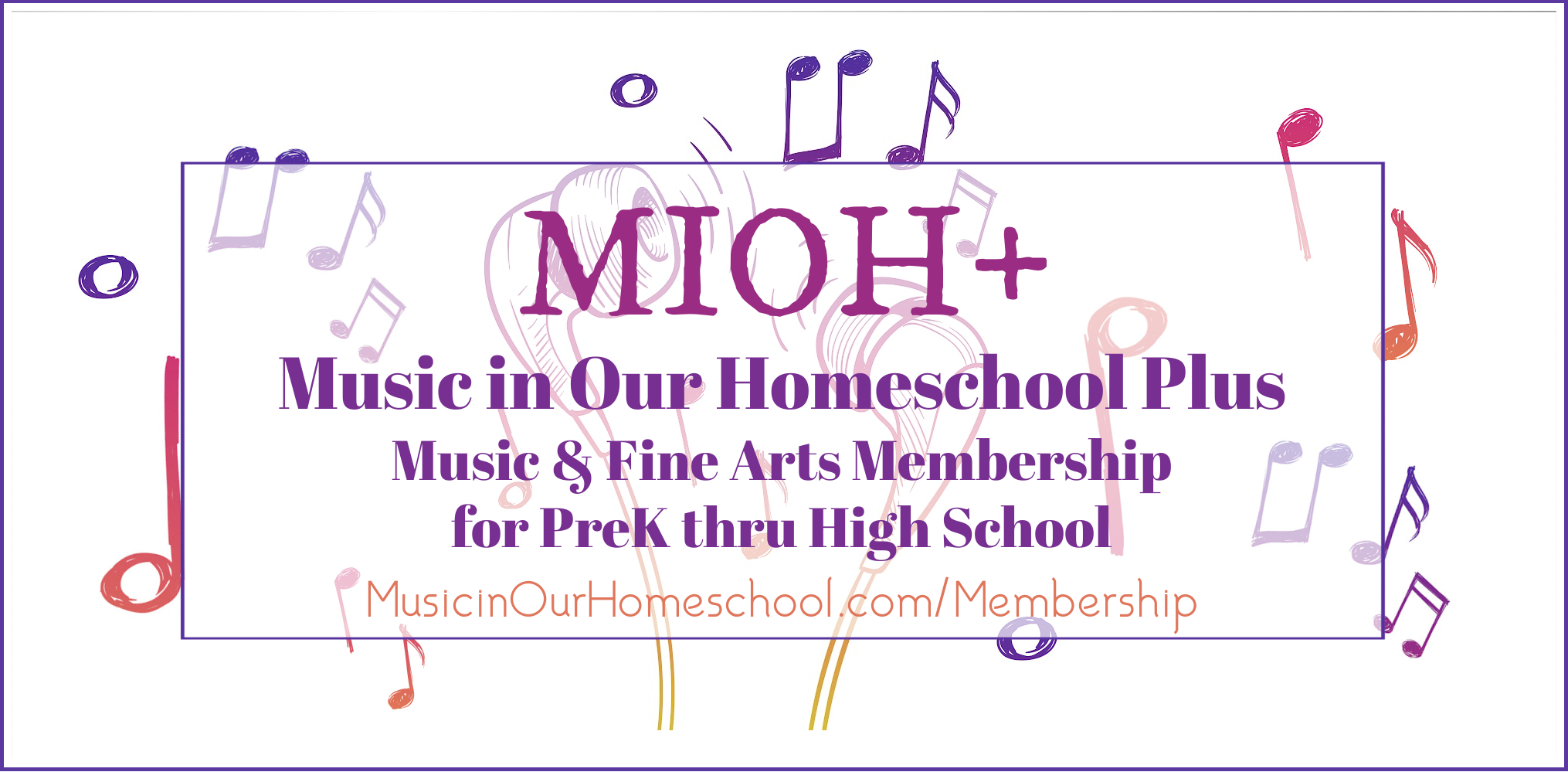 The Music in Our Homeschool Plus (MIOH+) Music and Fine Arts membership experience for Preschool - High School is open for enrollment in January, May, and August each year.