Achieve music education in your homeschool
for pre-K through high school
- starting tomorrow -
without any prep, prior musical knowledge, or difficulty!
We'll help you 
effectively add music education!
Your younger kids will gain a better music education within a year.
Your high schoolers will add a Fine Arts credit to their high school transcript!

DOES THIS SOUND FAMILIAR?
"I should be doing music in my homeschool, but don't have time or energy to add ONE MORE THING to my homeschool."
To achieve your goal of music ed in your homeschool, simply do a minimum of one lesson per week!
As a homeschooling mom myself, I know that...
it's hard to find time for music
many moms don't have the expertise to teach music
some programs and lessons are too expensive for the homeschool budget
and other music programs are BORING or too hard for kids and/or Mom
Let's face it--there's nothing more frustrating than trying to do it all, only to feel like you're never quite enough and never actually giving your kids the full homeschooling experience you want them to have. And there's nothing more disheartening than buying yet another curriculum--only to have languish on the shelf unused because you have no time to prep for it or even include it in the school day.
You know that you should be giving your kids the most excellent education possible. Maybe you've even tried a music online course or two.
And yet, it's not quite working.
🎵 🎶 🎵 🎶 🎵

There's no time to figure out how to use yet one more curriculum. You have enough to simply teach reading, writing, and math every day. Money is tight, so there's no way to add private music lessons to the budget. And, you know nothing about music yourself and can't possibly fathom how you could possibly teach your kids music.
Other people make homeschooling look easy. But for you, it's been anything but. You thought that the hard part was going to picking out the right curriculum, but as it turns out, that was only just the beginning. And now you feel like you must be missing something.
And you're not alone. Most homeschool moms who truly care are.
The truth is that having a high-quality homeschool course is a game changer, one that will teach the kids for you, require no prep time from you, and even do it in only 15 minutes a day!
The problem? Most homeschool music curricula often make achieving a music education for your homeschool more trouble than it's worth.
But what if there was a way to make sure you got it right?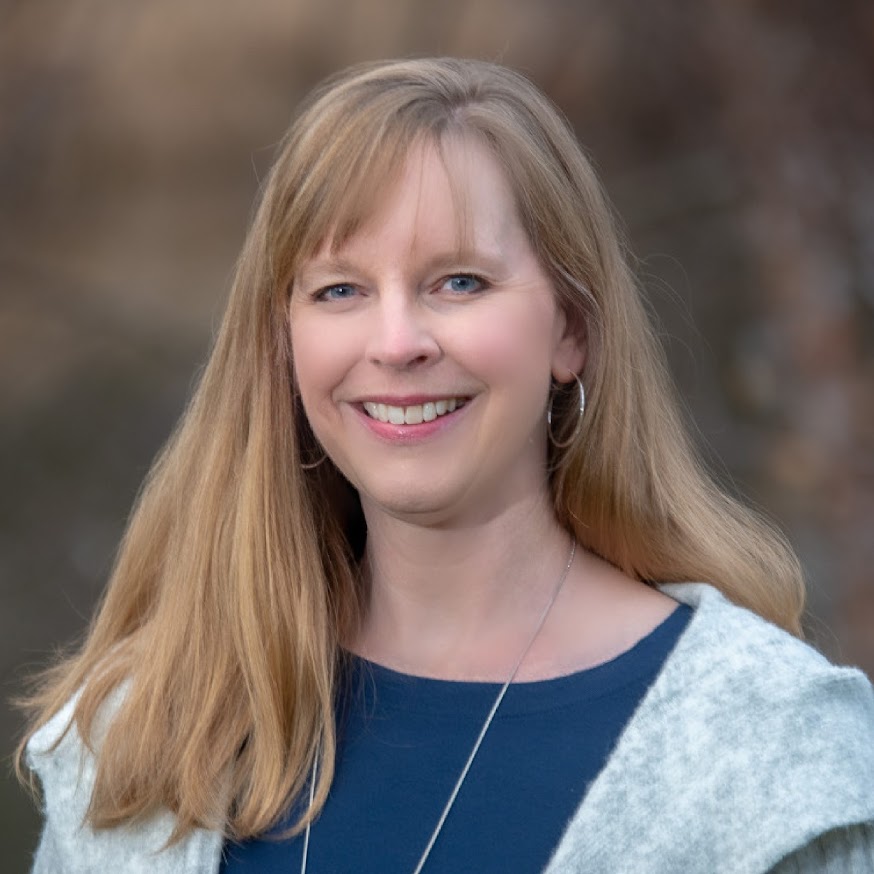 HELLO,
I'M GENA MAYO
And I can help you add an enriching music education to your homeschool!
I'm a homeschooling mom of 8 who has been teaching music in various form for almost 30 years! I have a Bachelors degree in Music Education and a Masters degree in Vocal Pedagogy (teaching voice lessons). It has been my joy to teach elementary and junior high choir, high school voice classes, private voice lessons for teens through adults, early childhood music and movement classes for babies through preschoolers, elementary general music, and music appreciation for elementary through high school. I've also been a musical director for stage musicals such as Seussical, Singing in the Rain, and Beauty and the Beast.
It's my joy and desire to help all homeschoolers include music in their homeschools through the website Music in Our Homeschool and all of the courses I've created!
But, the best resource I've ever created that is helping the most to make homeschool moms successful is MIOH+ the membership for homeschool families!

CONSIDER WHAT'S POSSIBLE...
Imagine having a joyful homeschool where music is included every week. You're learning along with the kids, and it's fun and easy!


We'll teach you how to schedule the 

short lessons

 

into your homeschool week and use them with all the kids!



With the help of this membership, you CAN include music even if you have no musical knowledge yourself.
And, the price?
It costs less per month for your whole family than ONE private music lesson!
I'll give you:
🎶 A no-prep, click-and-go lesson on the calendar for each day of the month (also comes in your weekly email for even more ease!)
🎶 A wide variety of FUN lessons for multiple ages
Yes, your kids will learn and grow, mom will feel successful in finally adding music education, kids will make connections between music and other subjects (such as history, geography, science, art, and literature), and older kids can do the lessons independently.

Not sure how to fit it in? No problem.
I created Music in Our Homeschool Plus so homeschool moms can be the rockstar homeschoolers they desire to be and give their kids the absolute best music education possible!
After enrolling in the membership, simply choose your lesson of the week.
Will you do the lesson of the day on the calendar or work through a course?
Schedule it in:
Morning Basket Time
Loop Schedule
Music Mondays
Fine Arts Fridays.
Do it each week! You're successful!

INTRODUCING MUSIC IN OUR HOMESCHOOL PLUS (MIOH+)
The Music Education Membership that will help you add music to your homeschool in only 15 minutes a day!
MIOH+ is an extremely easy-to-use, click-and-go membership for homeschoolers designed to help you add music education, so that your kids will have the basis for any music they may want to pursue later in life. And, if they don't do anything else with music, it will have given them the well-rounded homeschool education you desire them to have!
Music in Our Homeschool Plus was originally created to help struggling homeschool moms achieve ease with adding music because I've been where you are -- a homeschool mom who's trying to do it all and knows there is never enough time or energy.
If you are a homeschooler desiring to include an excellent music education in your homeschool, or if you are looking for something fun and easy to use, this is an opportunity that I promise you will not want to miss.

WHAT SETS MIOH+ APART?
You don't need to know how to teach music to use it!
I KNOW you don't have time to learn the material before you teach it to your kids. Who has time for that?
That's why I do all the teaching for you!
Just click "play" and read the lesson together, watch/listen to the music, do an online quiz. It couldn't be easier!

New calendar each month!
Music Calendar
One of the most popular features of the membership is the curated monthly calendar of music lessons. Each day you can click and watch the 15-minute music lesson day to learn about a composer, a musical concept, or music related to the holiday or special day.
The lesson links also arrive in your email inbox once a week, giving you another super easy way to simply click-and-go!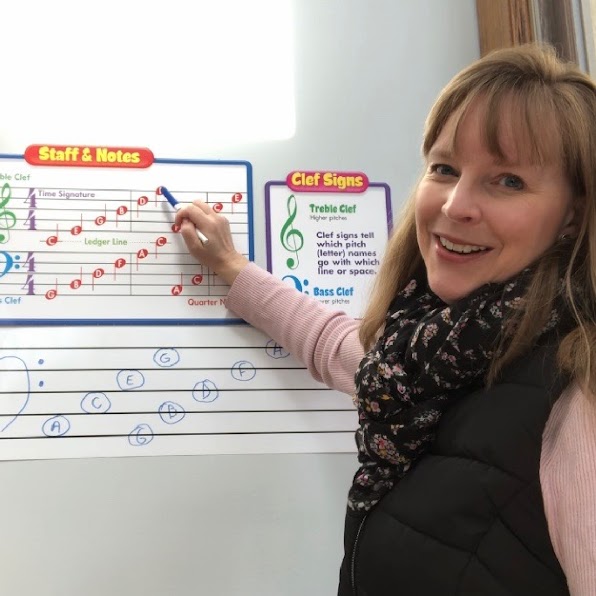 New lesson every month!
Live
Lessons
Every month, I teach a brand new lesson LIVE through Zoom. These lessons take 30-60 minutes and include composer study, listening to music, plus some activities to get our bodies moving!
The rest of the 2023 LIVE lessons:
August: Big Band/Jazz - Duke Ellington
September: Asian music
October: Johann Sebastian Bach
November: John Rutter
December: Pyotr Tchaikovsky and other ballet music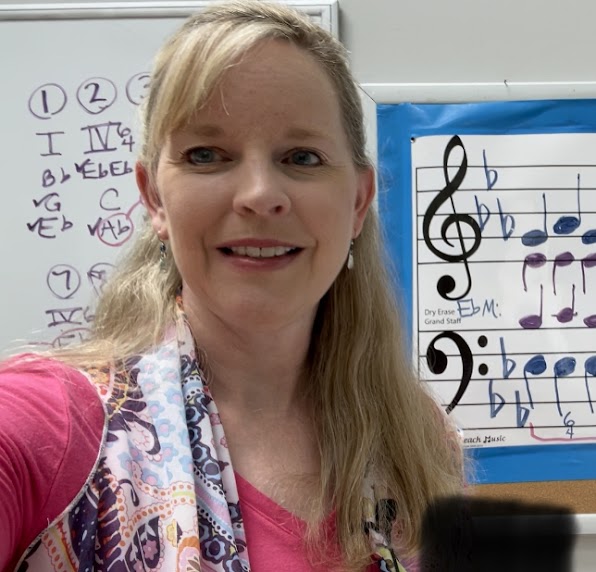 Both Beginning and Advanced!
Music
Theory
Highly requested and only available here in the membership! By the end of the Beginning Music Theory course, your elementary student will know basics of how to read music, including note names, note types, intervals, scales, and rhythms.
The Beginning Music Theory for Teens course will be ready in the fall 2023!

The Advanced Music Theory course is college prep for high schoolers desiring to be music majors in college!

REAL RESULTS THAT SPEAK FOR THEMSELVES....
Over three years later and more than 250 happy and satisfied homeschool moms are members of MIOH+!
"I honestly don't think I'd make the time to teach my children music if I didn't have Music in Our Homeschool because you get so busy as a homeschool mom and things just get crowded out. And so now I have it. I intentionally have a plan to use it. I use it on a weekly basis!"



A Look Inside the Membership
Take a look at what you get in the membership dashboard. It's so easy to use!

HERE'S WHAT'S INCLUDED...
Get all the tools you need to be a rockstar homeschool mom!
When you purchase Music in Our Homeschool Plus, you will have instant access to all the tools you need to become the rockstar mom who includes music in her homeschool. Our proven process provides a step-by-step plan for how to easily add it every week, so you'll never wonder what your next step should be.
MAIN CURRICULUM
You can choose from the 17 elementary music (and more) courses, 6 all-level singing courses, and 7 high school music and fine arts courses. Popular courses include American Music, World Music, Learn Classical Music with Cartoons, 20th Century Music Appreciation, Recorder Time with Mr. Jerry, and Singing Made Easy.

---
CURATED MUSIC LESSON CALENDAR OF THE MONTH
The absolute easiest way to include music in your homeschool every day (or every week) is with the music lesson calendar that includes links to the music lesson of the day. Links are also included in the weekly members-only email.

---
NO PREP LESSONS
Everything is included right in the membership site. Use your smart TV, laptop, tablet, or even just your phone to read and play/watch/listen to the lessons and do the online quizzes. The only extra thing you might want to do is print out some optional notebooking or coloring pages.

---
LIVE LESSON EVERY MONTH
Every month Gena presents a brand new music lesson for elementary kids live through Zoom. These are related to musical concepts such as rhythm, instruments, composers, and great pieces of music. As a member, you can view all the past ones as well.
---
MUSIC THEORY
One of the most requested music courses Gena has received is for the inclusion of music theory. I'm thrilled to say that the membership now has a Beginning Music Theory course and an Advanced Music Theory course. They are only available inside the membership (not sold separately).

Enrollment is closed until January 2024.


FREQUENTLY ASKED QUESTIONS....
Is MIOH+ Right For Me?
WHAT'S INCLUDED WITH MUSIC IN OUR HOMESCHOOL PLUS?
Everything you need is provided right inside the Music in Our Homeschool Plus membership dashboard: lesson links, courses, printables, videos, audios, contests, etc.
See free previews here:
---
WHAT WILL MY KIDS LEARN?
In MIOH+ your kids will learn:
Music Appreciation (about great musical compositions)
Beginning Music Theory (concepts for reading music)
Composer Study
Beginning Recorder
Beginning Singing (5 levels)
Fine Arts Topic Masterclasses for High School
Advanced Music Theory (college-level for students planning on majoring in music in college)
---
WHAT DOES MIOH+ NOT INCLUDE?
Music in Our Homeschool Plus does not include private instrument or private singing lessons. It does not provide an ensemble playing or singing experience.
---
CAN I GET A PHYSICAL COPY OR REAL BOOKS?
Music in Our Homeschool Plus is only available in digital course format. You may print any included notebooking and coloring pages and have them bound or keep it in a 3-ring binder if you wish.
---
HOW SOON AFTER PURCHASING WILL I RECEIVE MY PRODUCT?
The Music in Our Homeschool Plus membership will be delivered digitally, via the email address you provide at checkout. It should arrive within 5-10 minutes of your purchase and you can begin using it immediately!
---
HOW DO I KNOW WHETHER MUSIC IN OUR HOMESCHOOL PLUS IS RIGHT FOR ME?
If you are a homeschooling mom of kids in preschool through high school who desires to include a music education for her kids, MIOH+ is for you!
---
WHAT'S THE INVESTMENT?
Your cost for a full month of Music in Our Homeschool Plus is less than ONE private music lesson! Only $27/month for all your kids. Or, save even more if you join annually -- $270/year means you get two months free!

---
HOW DO I CONTACT GENA WITH A COMMENT OR QUESTION?
Head here to contact me: https://musicinourhomeschool.com/contact-me/
---
WHAT IS YOUR RETURN POLICY OR WHAT IF I WANT TO CANCEL?
There are no returns, but you may easily cancel at any time. Your membership will remain active through the month (or year) you have paid for, but you won't be subsequently charged.
---
IS THERE A WAY TO PAUSE THE MEMBERSHIP FOR A WHILE (SUCH AS DURING THE SUMMER)?
The platform I use to host the membership and courses (Teachable) doesn't have a pause feature. The only option is to cancel and then rejoin at a later date. Three things to consider: you can only rejoin when the membership is "open" (get on the waitlist to know when that will be), you'll have to rejoin at the new price if the price increases, and there are lots of resources in the membership that are perfect for summertime learning!
---
HOW CAN I JOIN THE WAITLIST SO I'LL KNOW WHEN THE MEMBERSHIP IS OPEN AGAIN?