Optional Additional Resources
There are some wonderful resources out there that make a perfect companion this this course, or any of the music courses here at Learn.MusicinOurHomeschool.com. Here are some of my favorites.
(The printables for each lesson are included below the lesson, not here.)
Notebooking Pages from Productive Homeschooling
To get specific composer notebooking pages, I recommend these from Productive Homeschooling.
Meet the Composer Flashcards
I love the beautiful composer flashcards (with pictures of the composers) from SQUILT.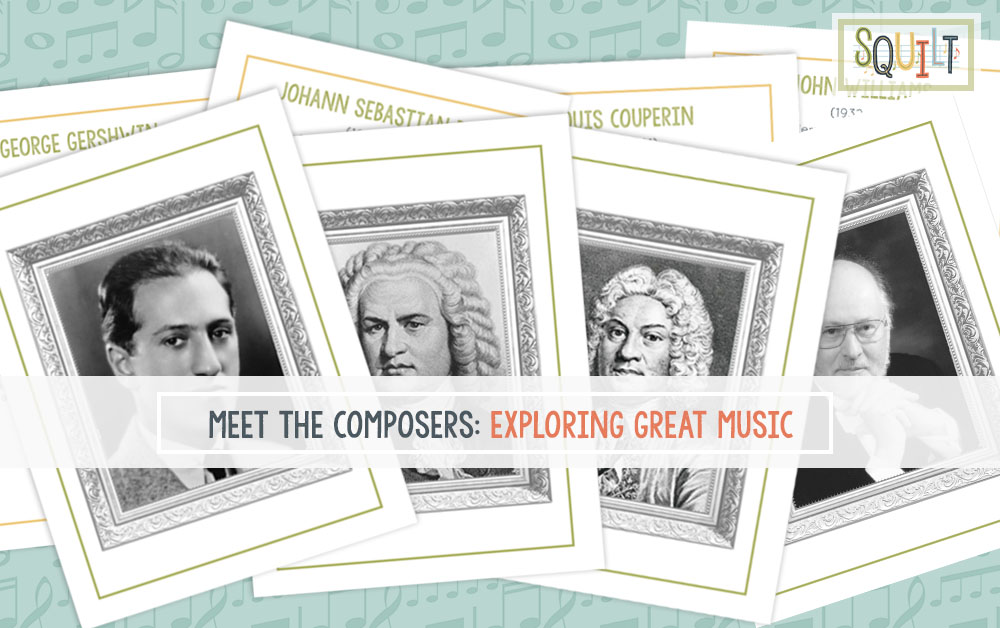 Composers Activity-Pak from Homeschool in the Woods
Lapbooking Activities (PDFs to print, instructions, and color examples to follow)
Music to listen to in MP3 form (29 pieces)
Study 42 different composers from all musical eras
Vocabulary Terms
Timeline
Orchestra seating--see how it grew through the eras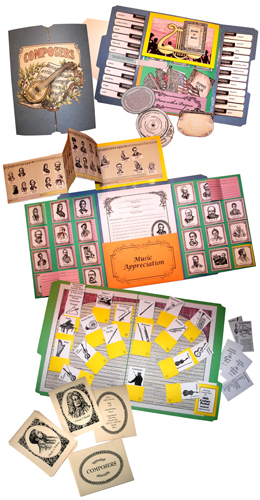 (This page contains affiliate links.)
Complete and Continue